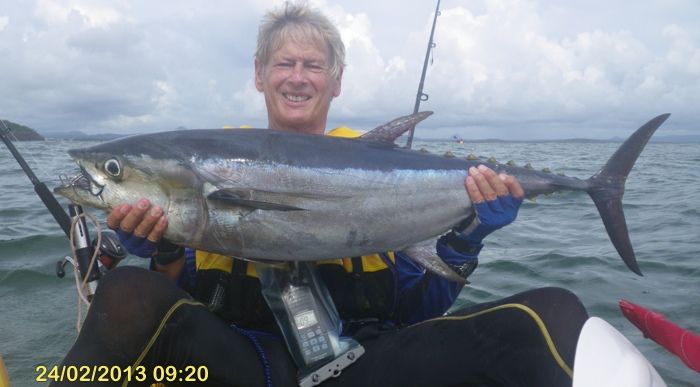 Jaros' Duck Breaker February 2013
Doc Dog's Tuna Head and lure. January 2013
Eyetag's Last Catch December 2012
Jimbo's exceptional grass sweetlip, pic by beachgoer. November 2012

Kev's close encounter October 2012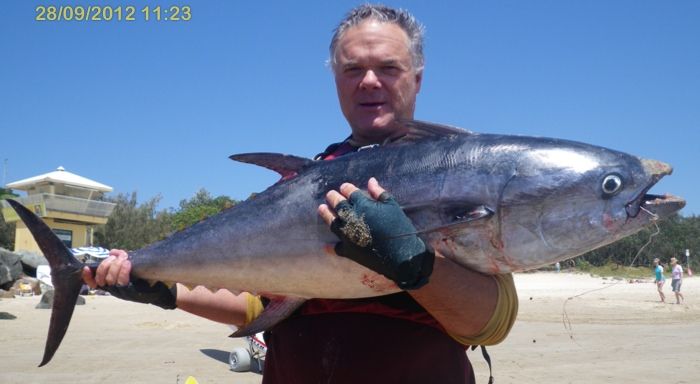 Kahuna's longtail tuna September 2012
Richmond's pic of eyetag's lovely coral trout caught 05Aug12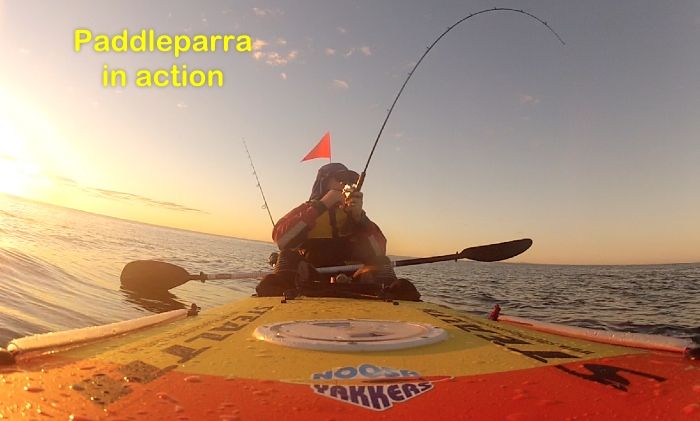 Noosa Yakkers hanging out on the beach watching returnees, 12May12. Pic by Carla Van Schayk.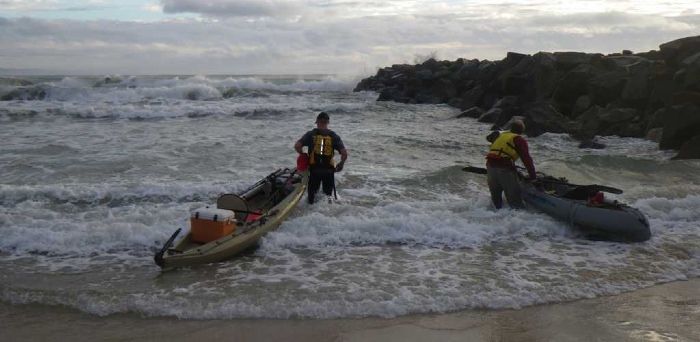 Yes, they got out OK! Launching at Middle Groyne on a marginal day.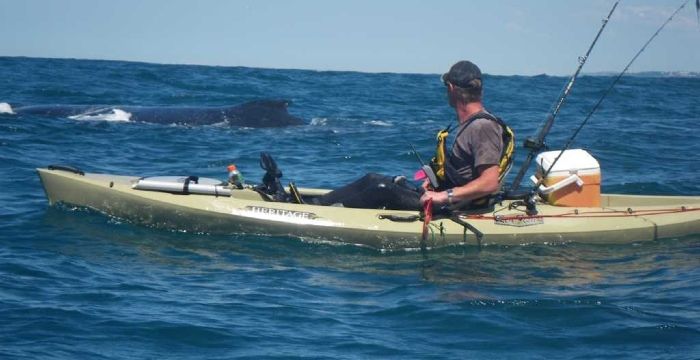 Whalebait nervously views humpback whale near A-Bay Reef
Eyetag's first yak-caught Spaniard of 2012. Pic by Jaro.
Trip Report
Carlton, first trip, first tuna, March 2012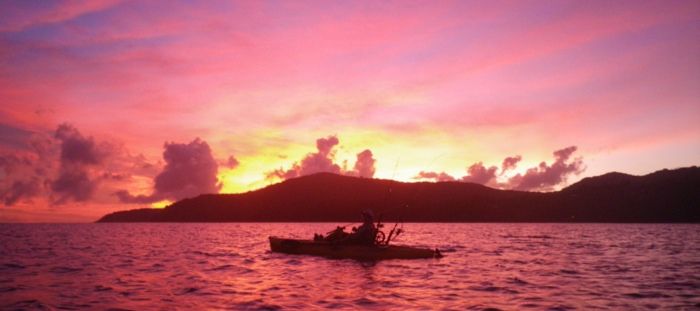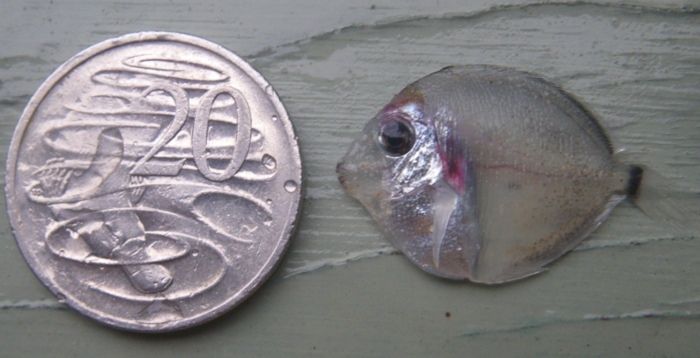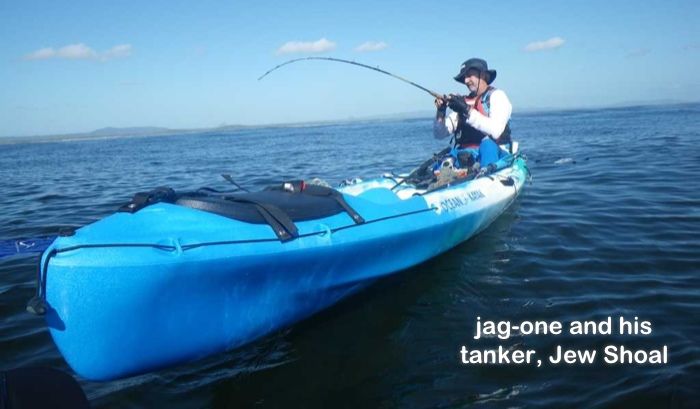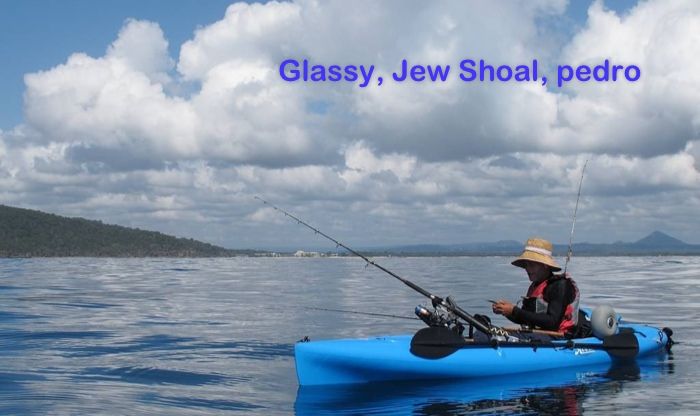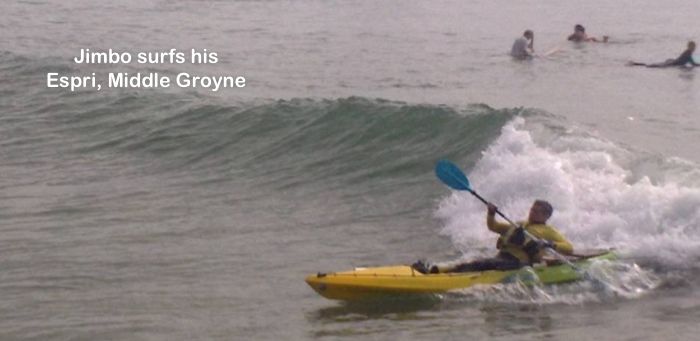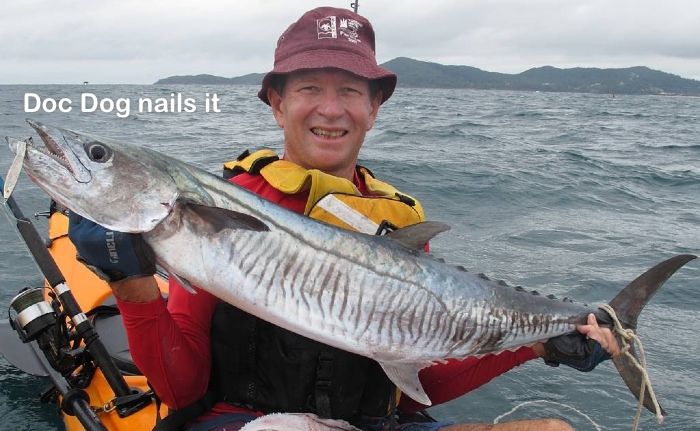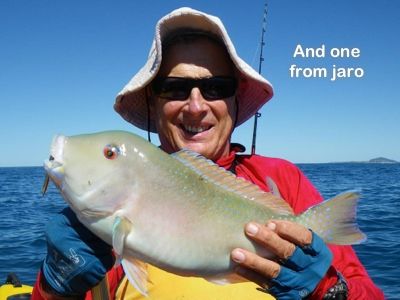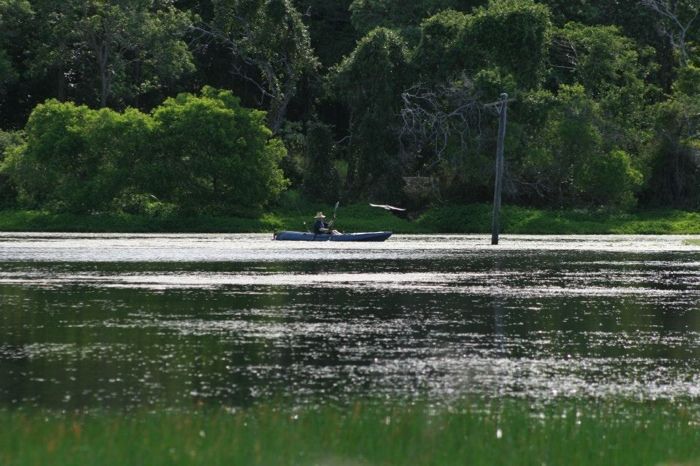 2011; Gemini, hunting bass at Lake McDonald, Noosa
::::::::::::::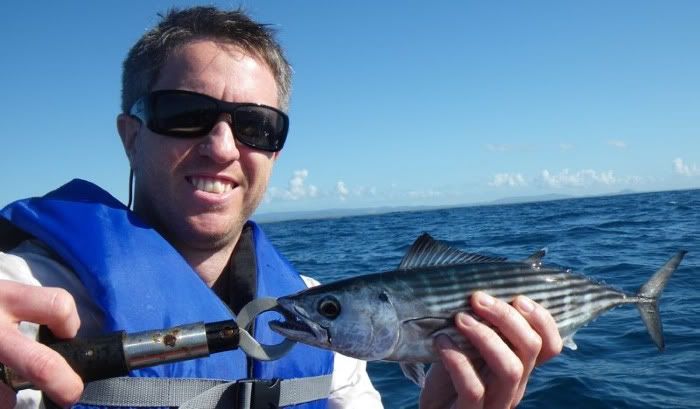 2010; scater, Jew Shoal, his first bonito
::::::::::::::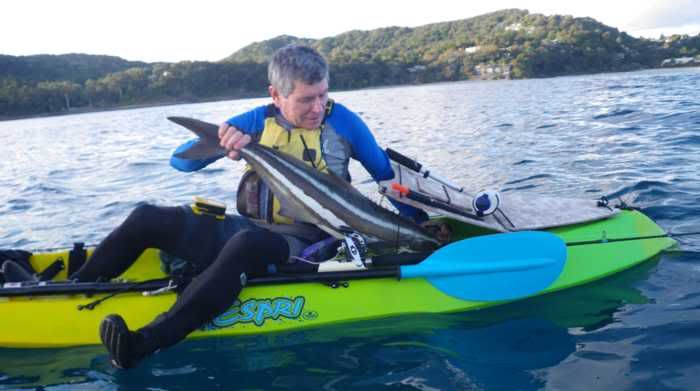 Into Jimbo's boot. Will it fit?
:::::::