Base pic: Tunny in his new ride, Jew Shoal, 08Nov13. Pic by sunshiner.
PUBLISHED 04Dec13

Hi there yakkers
Stealth Summer Comp, Noosa
This Saturday up to 40 yakkers using Stealth fishing kayaks will launch from Middle Groyne in the first event in the first ever Summer Stealth Series. Fishing time is from 04:30 to 10:30 (back on beach), with a weigh-in, prize giving and BBQ afterward. Of course all are welcome but unless you're launching please don't occupy one of the parking spots close to the groyne. Quite a few Noosa Yakkers will be in the lineup and as far as I'm aware this is the first ever proper offshore kayak fishing comp using Noosa as a venue. Although it's a just a little early let's hope the pelagics show up and if they don't other species fill the gap.
Facebook
As you're probably aware, committee member DaveyG has set up a Facebook group for Noosa Yakkers. This Facebook group provides an alternative method of communication among Noosa Yakkers.
To view the (closed) group page you need to be an accepted member of the Facebook group and only Noosa Yakkers will be accepted. If you're on Facebook you can join the group by going onto the
page
and asking to join. If you're not on Facebook the above link will give you an opportunity to sign up.
This facility is not intended to replace the existing email system of communication, our blog or our membership system but we figured it could do no harm to establish it, and you never know, it might become useful.
El cheapo drogue
Had to replace my drogue just the other day. It had lasted several years but was beginning to show signs of disintegration so I was off to Bunnings for a newie (on the right, above). Cost me a dollar, but I'm sure it'll be well worth the expense.
See you on the water.
Kev (sunshiner)

Hello Yakkers,
Things are starting to hot up a little with 16 recorded trip reports in November taking us to a current year total of 121, chasing down last year's record of 139 reports to end December.
Whilst snapper and sweetlip were taken on JS, the majority of the action at the bigger end of town was claimed by Redwood, Tunny and Eyetag with catches of mackerel, cobia and mangrove jack.
Gemini reported bass in Lake MacDonald and Cybertech hooked a nice flathead during a late Sunday afternoon thunderstorm.
Eyetag also foul-hooked a two metre bull shark on the eve of the Noosa Tri. That would have got the tri-hearts pumping.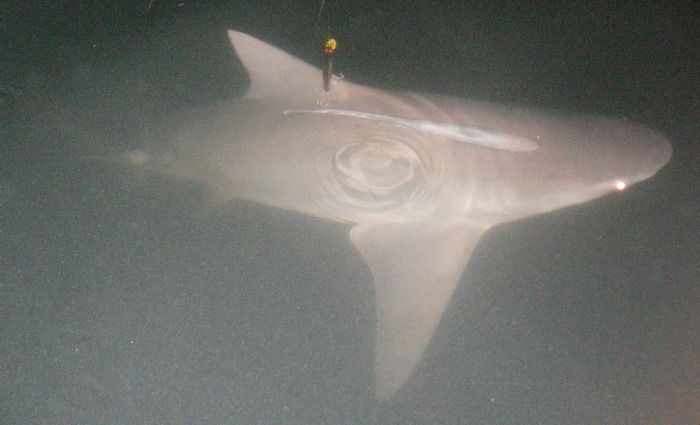 Well that's about it folks, until next month…
TurtleBoy

We did it! The membership numbers have exploded, and we are now 100 Noosa Yakkers strong!
I'm not going to bang on about it too much, but 100 members is a great milestone for the Noosa Yakkers. I hope this achievement brings a great sense of pride to our founding members, who probably didn't think we would grow this large. Well done!
Now the next challenge is to get everyone on the water at the same time for a group photo… ;)
While I'm off to get a celebratory drink, let's take a look at the six new members who pushed us over the line this month.
Paul Wainwright (Pauley)
Paul is a 37 year old Overhead Linesman from Sunshine Beach. Paul has a couple of offshore and river trips under his belt, but says he still has a lot of fishing tricks to learn. Paul paddles a Prowler 4.1, and is known as "Pauley" on AKFF.
Bill Patterson (Billpatt)
Bill is a 35 year old Mining Workshop Manager from Brisbane. Bill currently fishes his local stomping grounds around Wellington Point, but hopes to make it to Noosa as time allows. Bill paddles a Prowler 4.3, and is known as "Billpatt" on AKFF.
Chris Barnes (SparrowFart)
A 41 year old manufacturer of timber stairs, Chris hails from Redland City. He has a few offshore trips up his sleeve already in his Stealth BFS, and is keen to add a few more. Chris goes by the name "cjbfisher" on AKFF.
Greg Warren (Redgreg)
Greg is a 57 year old builder from Buderim. He has been kayaking for 5 years, and paddles a Hobie AI and Stealth Supalite X.
Jarrad Rodgers (JBone)
Jarrad is 27, works in automotive part sales, and lives in Chermside. He currently paddles rivers and estuarys in his Stealth Evo 495.
Jonathan McLachlan (Jono)
32 year old Jonathan lives in Peregian Springs, but is a welding inspector three weeks of every month in the Surat Basin. He currently has only a few months' experience with kayaking, but is very keen to test himself. Jonathan has set a Noosa Yakkers record already by being the only member with a powered kayak, an Ocean Kayak Torque.
Welcome guys, and thanks for pushing us up to the magic 100! What a great way to end the year.
Cheers!
Matt (Gemini)

Hi Noosa Yakkers
November had nearly gone when the first of the pelagics arrived for the summer. Not yet in any significant numbers but this did not stop Dave Tunnington knocking off BJ's school mackerel record with a very creditable fish of 76 cm. Like the previous record fish this was caught at Hall's Reef where it scoffed a trolled pilchard bait.
Well done Dave,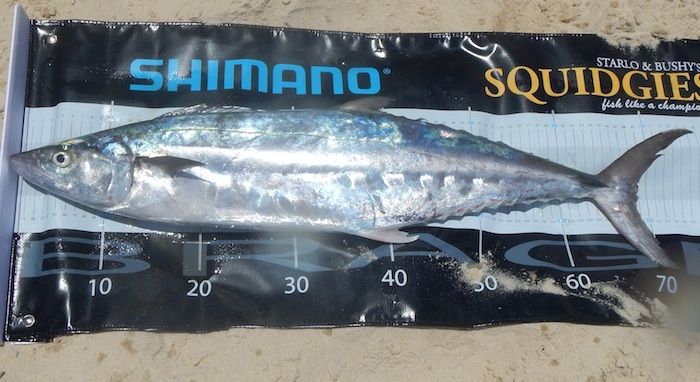 What other records will go the same way before the summer is over?
tight lines
Doctor Dog
---
The Committee (in callsign order)









From top left, daveyG, doctor dog, eyetag, gemini, jaro, jimbo, pedro, sunshiner, turtleboy.